Academic Research-Based And Tested For 20 Years
Financial Fitness Group provides unbiased online, interactive tools that teach participants how to increase their financial knowledge and standings. Our Financial Fitness ACADEMY™ is an integrated modular platform, easy to set up and designed to fit each organization's needs. Through 20 years of research and data collection, we've proven that technology, psychology, competition, and fun is a formula for financial wellness success.
15,000+ Content
We offer the largest FINRA compliant financial education library in the industry.
Proven Software
Modular and actionable, our platform can be customized and branded.
20M Data Points
Our Financial Fitness SCORE™ offers 20 million user data points on users aptitude, behavior and confidence.
Simple Integration
Single sign-on and application programming integrations allow for easy integration.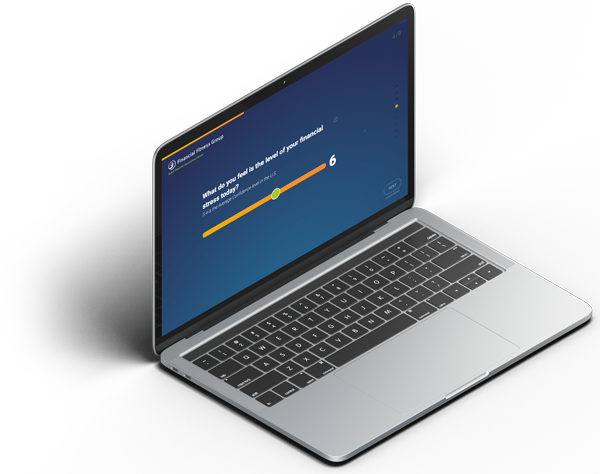 Financial Fitness SCORE™
Our proprietary Financial Fitness SCORE™ is the only research and academic-based assessment in the financial wellness market. Users take the initial Financial Fitness Assessment to generate a SCORE™ similar to that of a credit score.
The Financial Fitness SCORE™ is formulated by collecting millions of data points about the three key components of financial health, or the "A,B,C's" of financial well-being: Aptitude, Behavior, and Confidence. It leverages questions from the Financial Well-Being Scale and retains a license to manage its central databank, giving Financial Fitness Group access to valuable data to further refine SCORE™.
Largest Library of FINRA Compliant Content
We offer the largest FINRA Compliant financial education library in the industry with over 15,000 pieces of content in both English and Spanish. Academic and research-based, our content is continuously kept up to date.
FINRA Compliant Courses
Over 15,000 pieces of FINRA Compliant content
Interactive Activities
Financial Calculators
Personalized Forms
Multimedia Courses
Bilingual Courses
Audio Courses
Animated Videos
Assessments
National Financial Fitness Index
Progress Assessments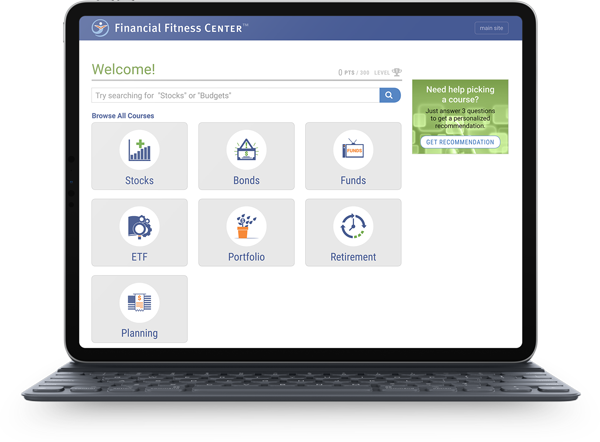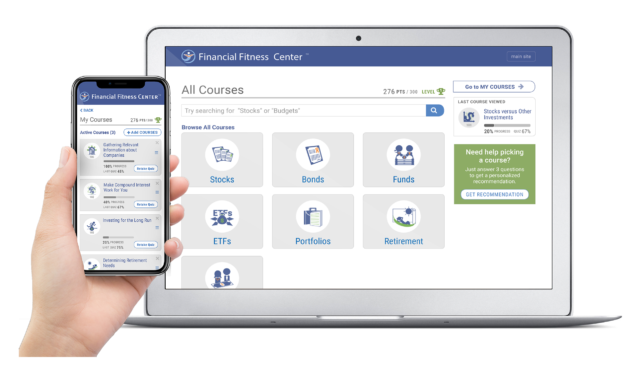 Financial Fitness ACADEMY™
The Financial Fitness ACADEMY™ is our solution to generating more educated clients and employees for organizations of all sizes. ACADEMY™ is an educational library, equipped with a course recommendation engine, automation system, analytics, and reporting.
The all-in-one platform comes with:
Financial Fitness Proprietary Assessment + SCORE™
Selection of Financial Fitness Content
Marketing & Engagement Support
Dedicated Customer Support
Data & Analytics Reporting
Morningstar Financial Fitness Solutions
Our Financial Communications solutions offer industry-tested financial concepts in a variety of convenient formats that assist financial service providers in growing their businesses.
Our financial illustrations and presentation materials, including the Andex® Chart and SBBI, are branded and backed 100% by Morningstar data. They enhance any marketing initiative, highlight the strengths of specific investments, educate existing customers, and add credibility to communications.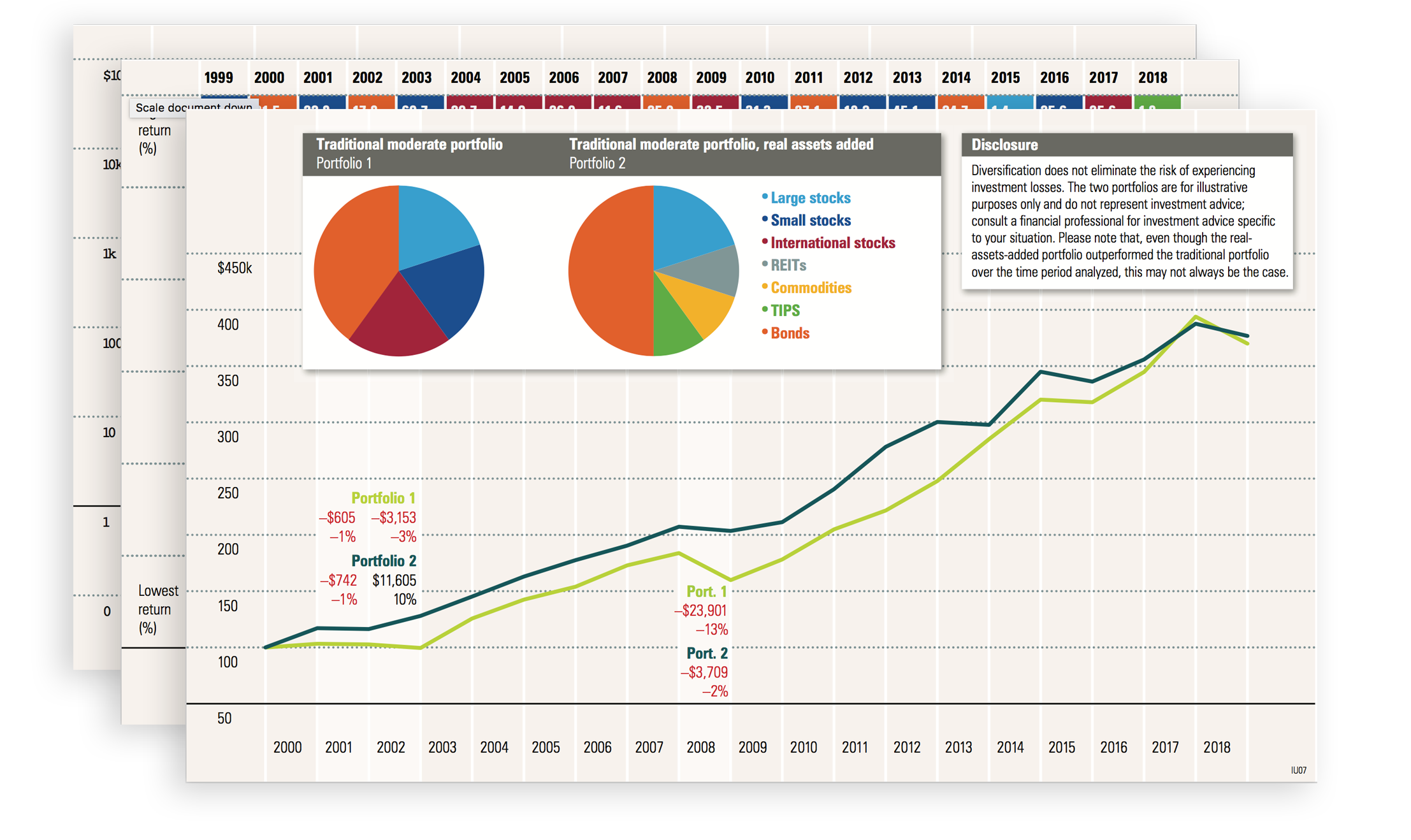 "Average users showed up to a 25% improvement in knowledge and 40% increase in retirement savings compared to the control group"