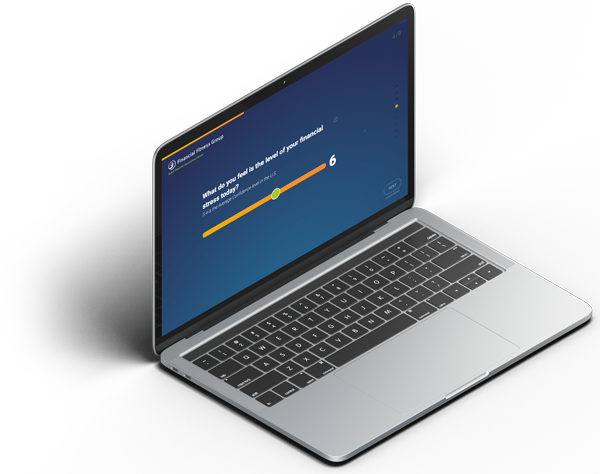 Personalized Solutions to Engage, Benchmark, Educate & Drive Action
Financial Services Industry
In today's crowded financial marketplace, digital engagement is a critical component to differentiating your organization. Our Financial Fitness Platform empowers organizations to attract, build and cultivate deeper relationships with their clients. Our financial education solutions are ideal for:
Retirement Plan Providers
Insurance Providers
RIA's/Financial Advisors/Brokerage or Online Brokerage Firms
Banks & Credit Unions
Employers & Employee Benefit Providers
We serve employers of all sizes, across all industries. Utilizing our online financial wellness solution gives you have the unique ability to engage, benchmark, customize, educate and drive action from your entire workforce. With our Financial Fitness Platform, organizations realize:
Employees were more focused on the job
A savings of up to $2,000 per employee per year
Up to 70% improvement in employee behaviors at work
Government Agencies
Financial education can be a significant benefit for both government agencies, the systems they serve, and especially for public sector employees. Financial challenges can affect a worker's health, workplace effectiveness, long-term financial stability, and ultimately, your bottom line.
We've worked with government agencies of all sizes, from Federal to State to Local, to implement financial wellness programs that effectively impact employees from a variety of economic backgrounds.
Take the Next Step to Financial Wellness
Want to learn more about a particular financial wellness solution or industry? Our friendly team is here to help. Get started with a quick demo today!
Why Choose Financial Fitness Group?
Academic Research-Based And Tested For 20 Years
The Financial Fitness Group has provided financial education to over 2 million individuals at more than 1,000 major U.S. organizations and financial institutions. Established in 1998 by a $2 million academic research and design grant, the company developed the industry standard for a financial wellness score - a massive library of FINRA compliant, financial education content and a modular, learning platform to create confident learners.