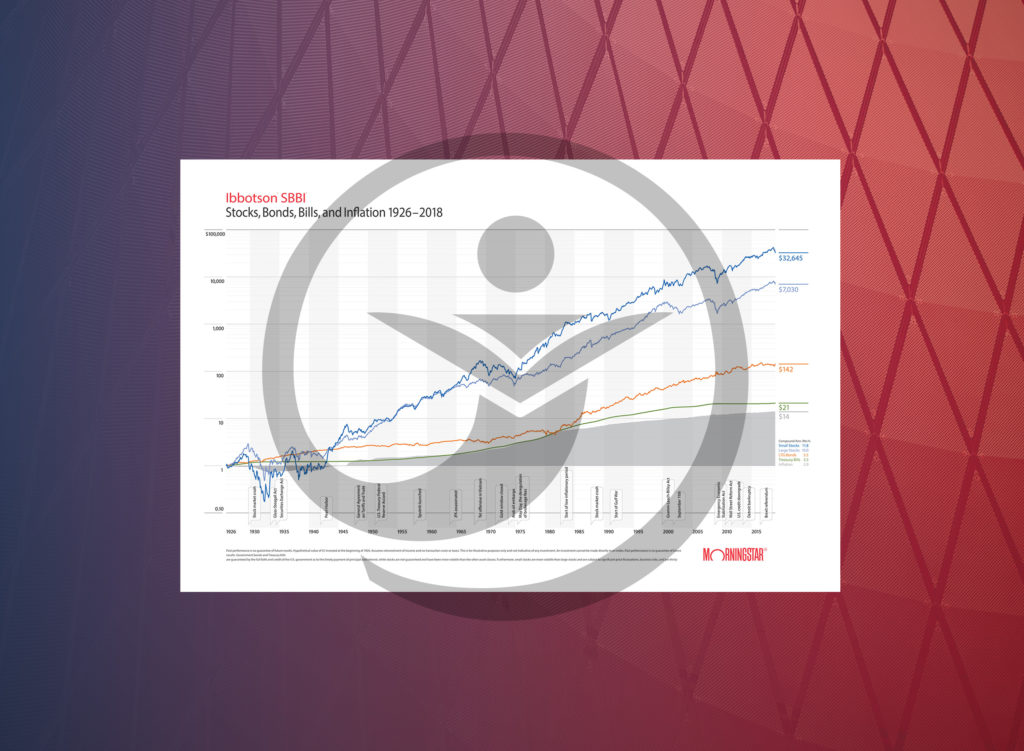 Limited Time Offer! Get Digital License Access to the Ibbotson® SBBI
Explaining complex financial concepts to clients and prospects
can be a challenge, even for experienced professionals. The right communication tools can go a long way in helping to spark meaningful discussions and client interactions. This chart has been updated to reflect data through 3/31/20.
Purchase 1 License of the digital version of the Ibbotson SBBI chart. Each License provides access to one Advisor to digitally redistribute it up to 50 Clients.
Use promo code FALL20 at checkout to save 20% off on your purchase. Hurry, offer expires 12/31/20!
Specifications & Purchasing Information
This is a single-use digital file that will be delivered to the email address provided during purchase.
Purchase 1 License of the digital version of the Ibbotson SBBI chart. Each License provides access to one Advisor to digitally redistribute it up to 50 Clients.
The SBBI (Stocks, Bonds, Bills, and Inflation) is a premium image available through our Financial Communications Library.
This file is also offered in poster size and as a handout with market commentary. To inquire about additional licensing options please contact sales@financialfitnessgroup.com.
With the purchase of this digital file, you agree to our Terms & Conditions and Privacy Policy