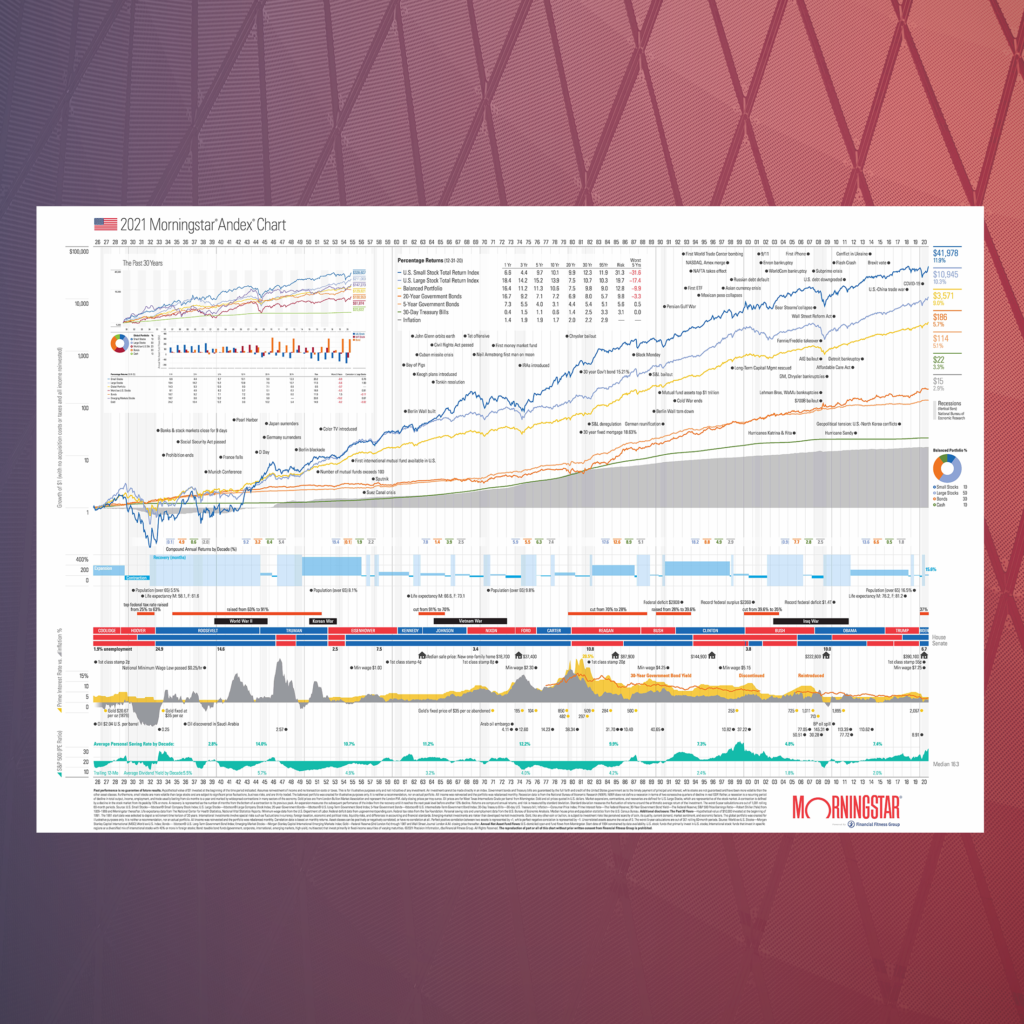 Individual Advisor Digital License
The U.S. Morningstar Andex Chart offers a historical perspective of market downturns and recoveries, giving your clients confidence to stay invested in stable or turbulent markets.
U.S. Data 2021
Explaining complex financial concepts to clients and prospects can be a challenge, even for experienced professionals. The right communication tools can go a long way in helping to spark meaningful discussions and client interactions.
Get the U.S. Morningstar Andex Chart as a downloadable digital license. This gives you the ability to share the Andex Chart with clients via email or tele-conference. Each digital license provides access to one Advisor to digitally redistribute the chart to up to 100 Clients.
Specifications, Purchasing Quantities & Shipping Information
Please use Google Chrome or Safari to make the purchase. Internet Explorer has capability issues.
Purchase 1 License of the digital version of the 2021 U.S. Morningstar Andex chart. Each License provides access to one Advisor to digitally redistribute it up to 100 Clients.
For the Canadian version of the Andex Chart, please click here
With the purchase of this chart, you agree to our Terms & Conditions and Privacy Policy